Love Dunks! - January 2018
A Solo Exhibition by Jordyn Fishman
Friday January 5th - Friday January 26th, 2018
Join us on Friday, January 5th from 6-9pm for the reception of "Love Dunks!", hosted by Bend Gallery. This exhibition features mixed media painting work from artist Jordyn Fishman.

The show corresponds with Avenue for the Art's gallery hop event First Fridays.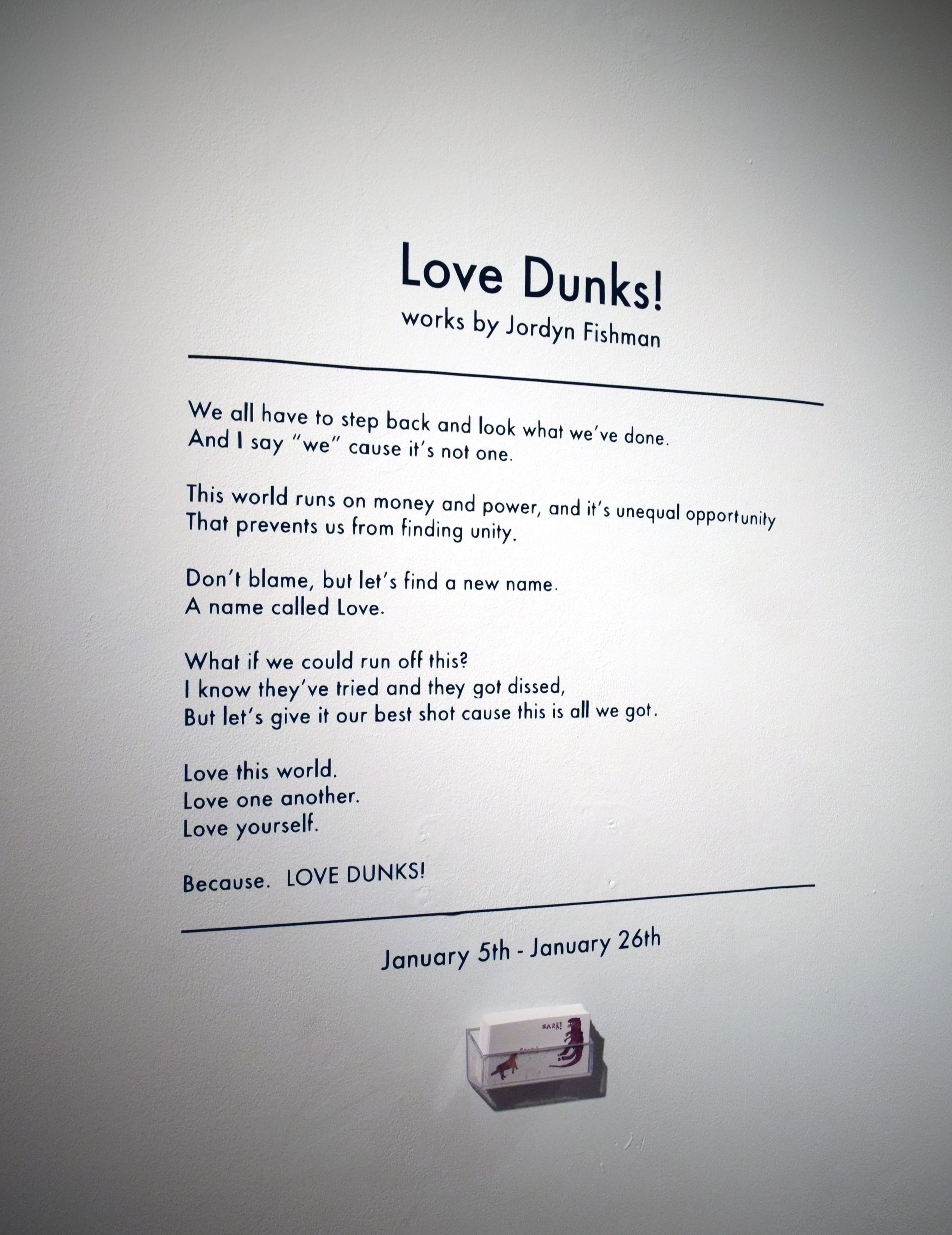 To experience our gallery after the reception, please email bendgallery@gmail.com to make an appointment.